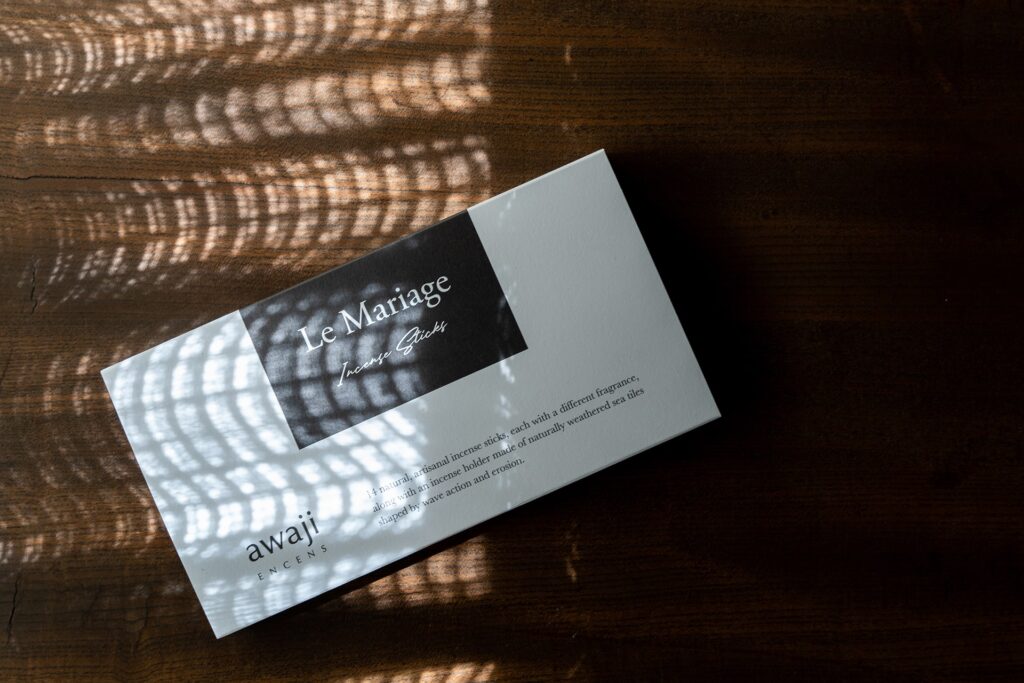 The "Le Mariage" collection of contemporary fragrances, created by the incense artisans "Koh-shi" from Awaji Island, has unveiled new packaging. The set includes three sticks of each of the fourteen different types of incense, a uniquely-shaped incense holder made by polishing waste materials from Awaji tile, and a storybook-style lookbook. This new collection was born to meet the demands of those who "want to enjoy incense casually, but find one stick is not enough" and "wish to discover a scent that reflects their individuality through various pairings." The collection fulfills these desires while meeting modern environmental considerations, such as using recycled materials.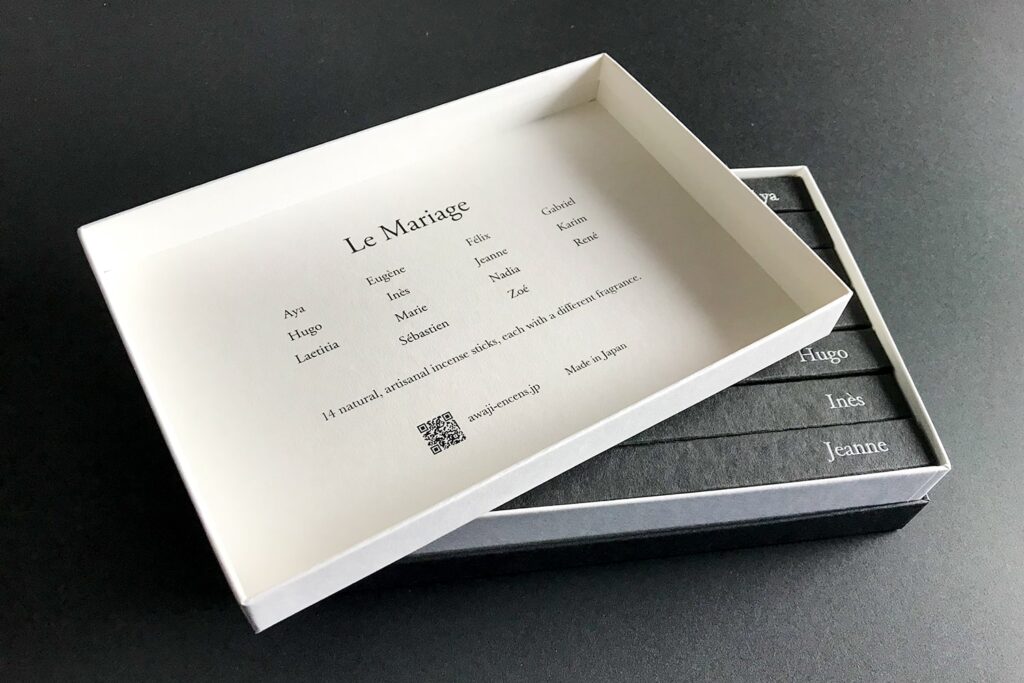 Fourteen ateliers engaged in the manufacture of incense sticks on Awaji Island have come together to create incense based on modern sensibilities. Making use of our experience to date, through the new concept of "Le Mariage," we have blended tradition and modernity, West and East. Reflecting this concept, the box set offers fourteen varieties of incense, along with a specially designed incense burner made from Awaji tile. This stand has two holes, enabling the creation of previously unthought-of aromas via paired fragrances; a notable feature of this assortment. You can design your own unique pairings as well as enjoying the fourteen richly individual scents provided.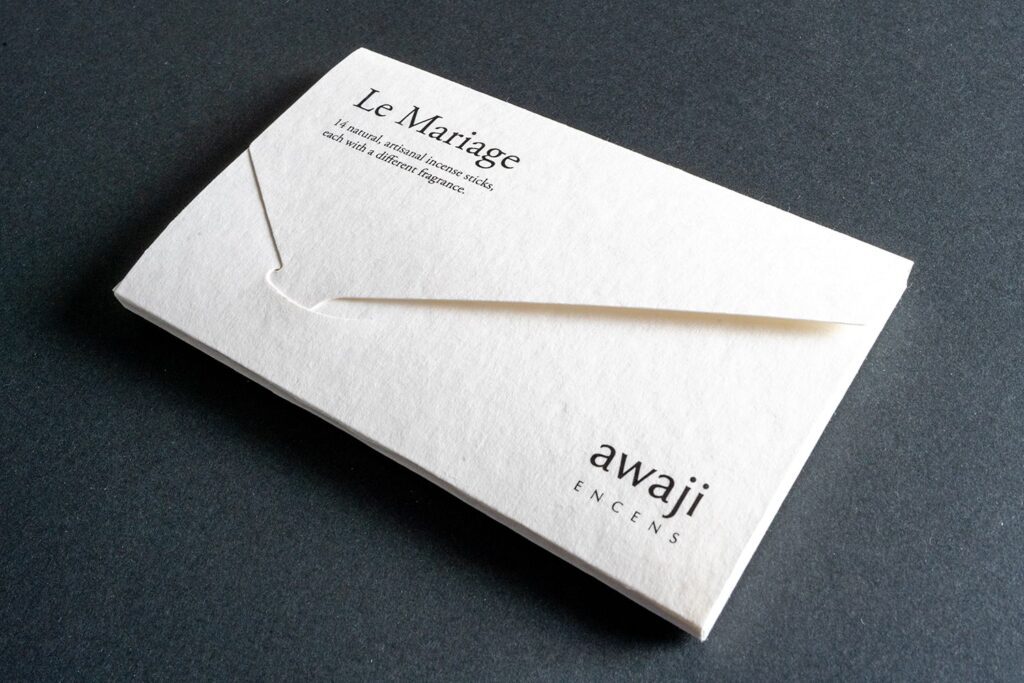 A trial kit, containing a single stick of each of the fourteen incense scents, is also available. This is ideal for sampling the various fragrances to find the right incense for any situation or feeling.