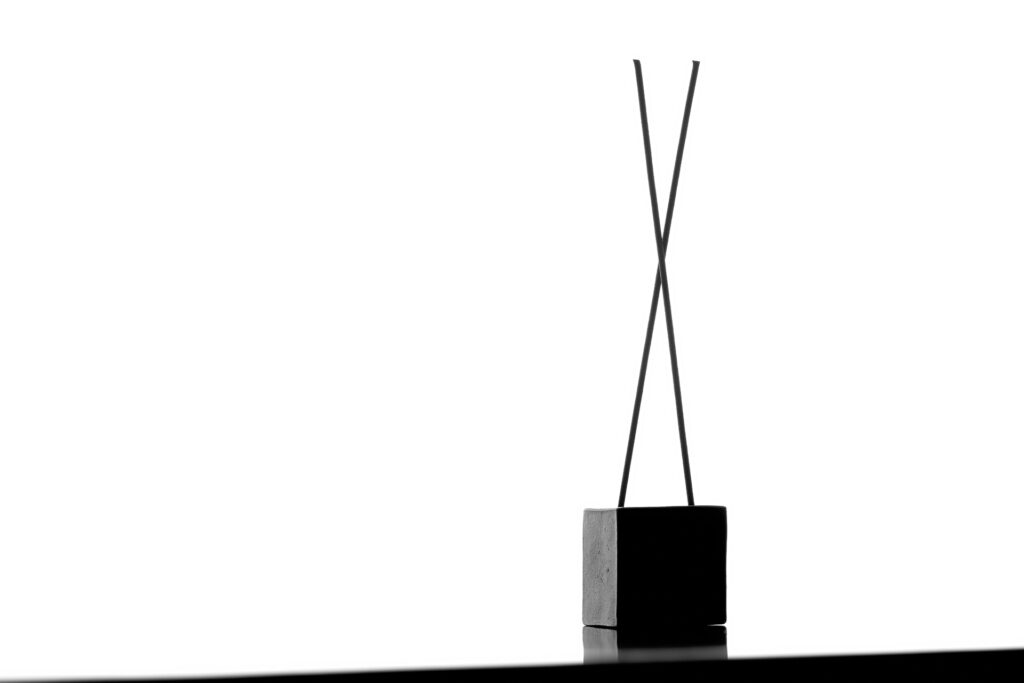 Fourteen lifestyles, fourteen memories, fourteen scents.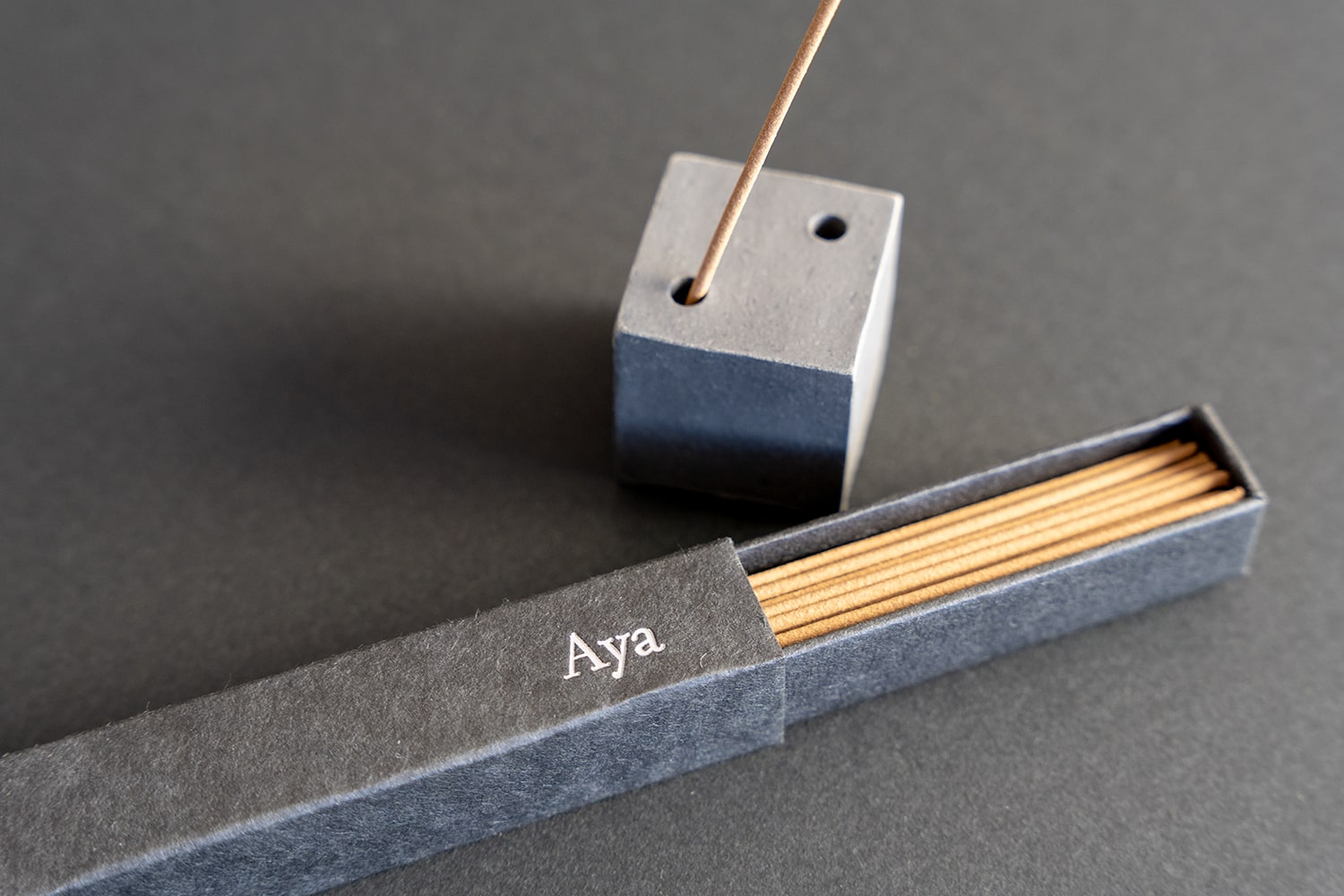 Aya
On the morning of a departure for a new challenge, thoughts of future encounters and a mild mixture of nervous excitement are aroused, making familiar sights appear different. Remember, you can always come back here, but now, it's time to start your new journey.
Production: Shochikudo Koho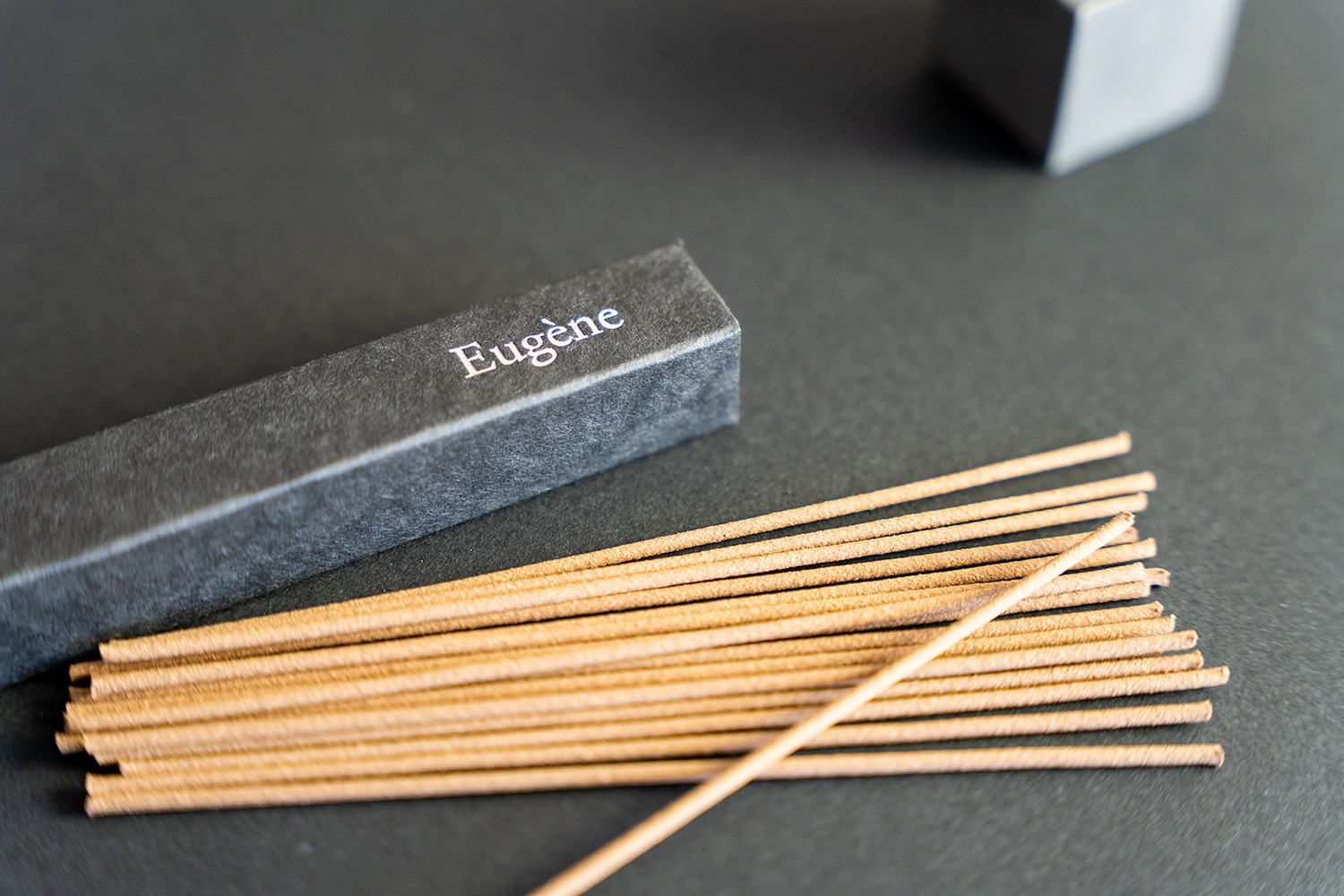 Eugène
As if to respond to the sound of overnight rainfall, Debussy's Jardins sous la pluie softly flows through the room. The scent, similar to the earthy aroma of damp soil, graces the presence of rain and enriches the sound of the piano.
Production: Awajishima Senko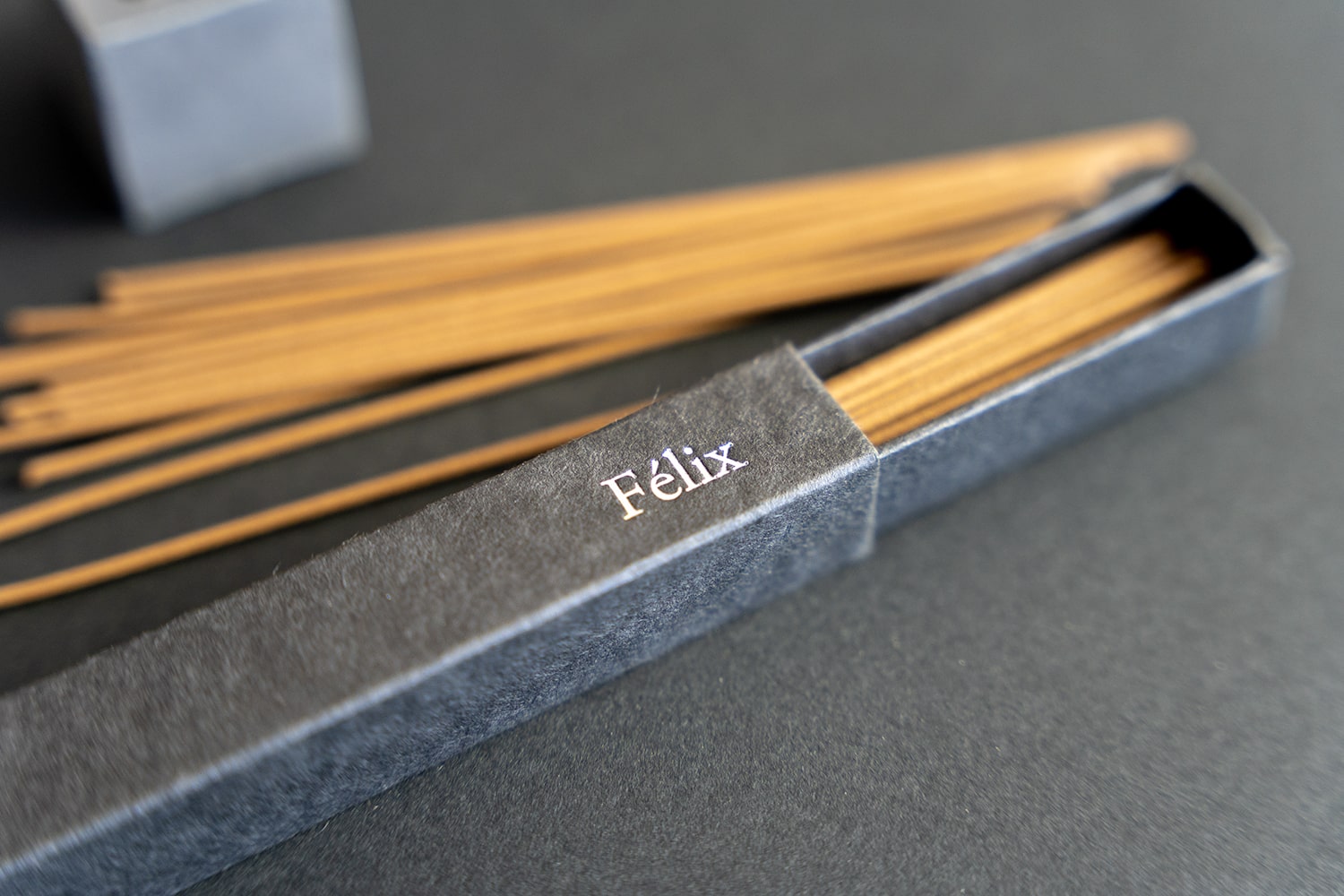 Félix
You happen to drop by an old movie theater. Pale orange light reflects off the monochrome silhouette of Ingrid Bergman. Finding yourself spirited away to the other side of the silver screen, you bask in a blissful sepia-toned time.
Production: Awaji Baikundo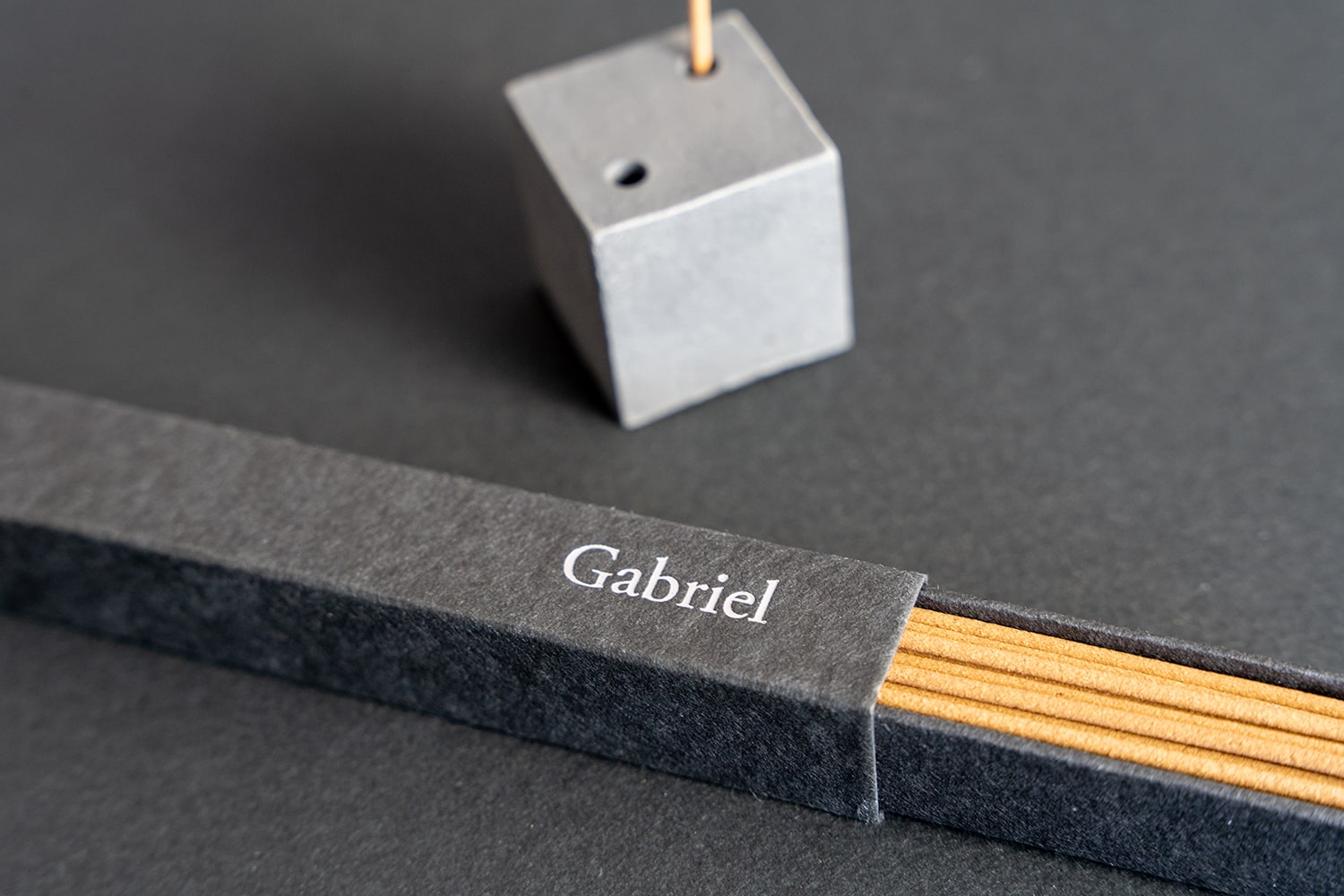 Gabriel
You're awestruck as if watching Pina Bausch dancing on stage. It's like all of your emotions are swayed at once. Dance. Just dance, and you will feel celestial energy flowing through your body.
Production: Seikado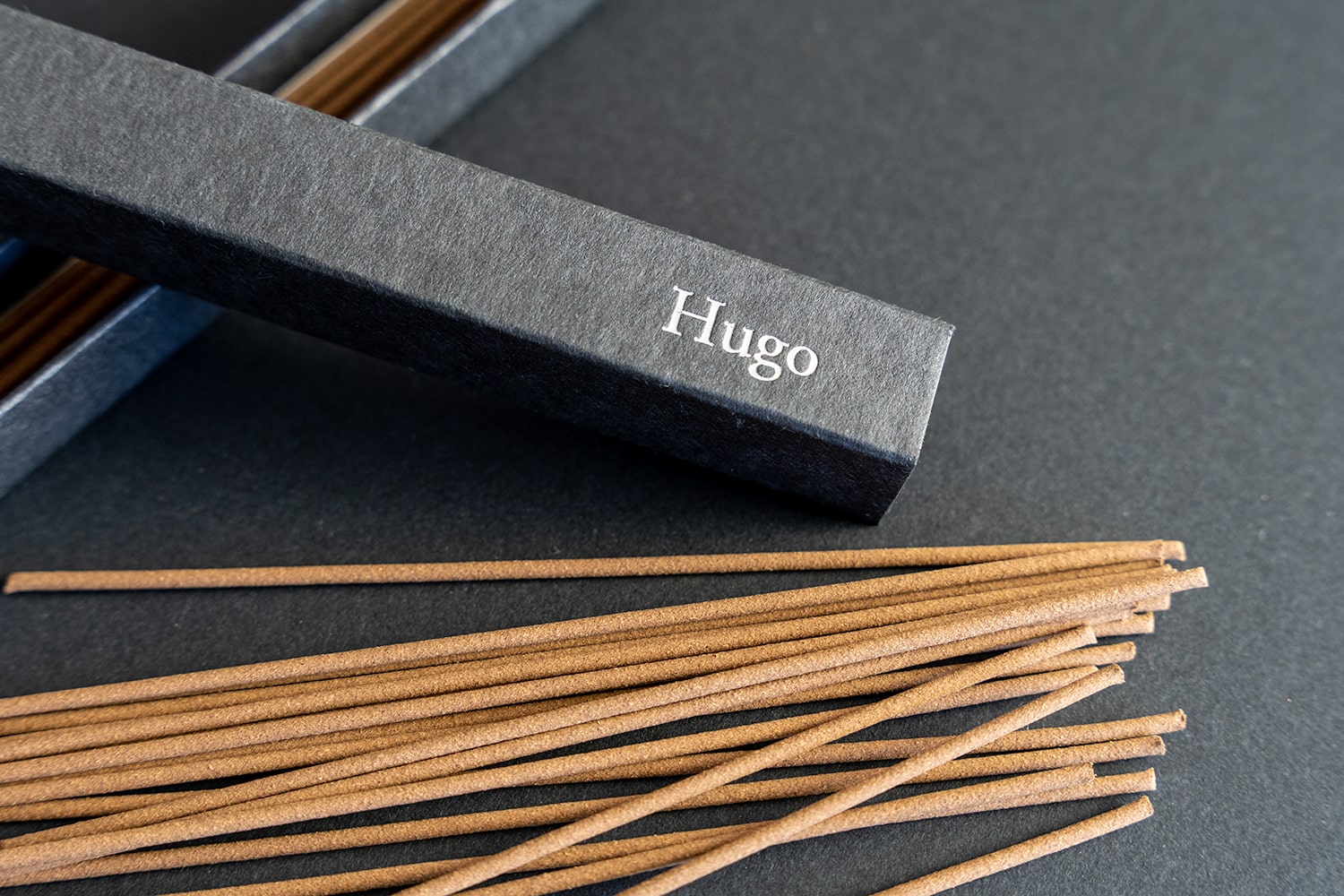 Hugo
You stop at a familiar and comforting bar to calm your nerves and raise a glass of Islay whiskey served without a word. The reserved and mellow, but clear fragrance gives you the time you need to be healed.
Production: Kogyokudo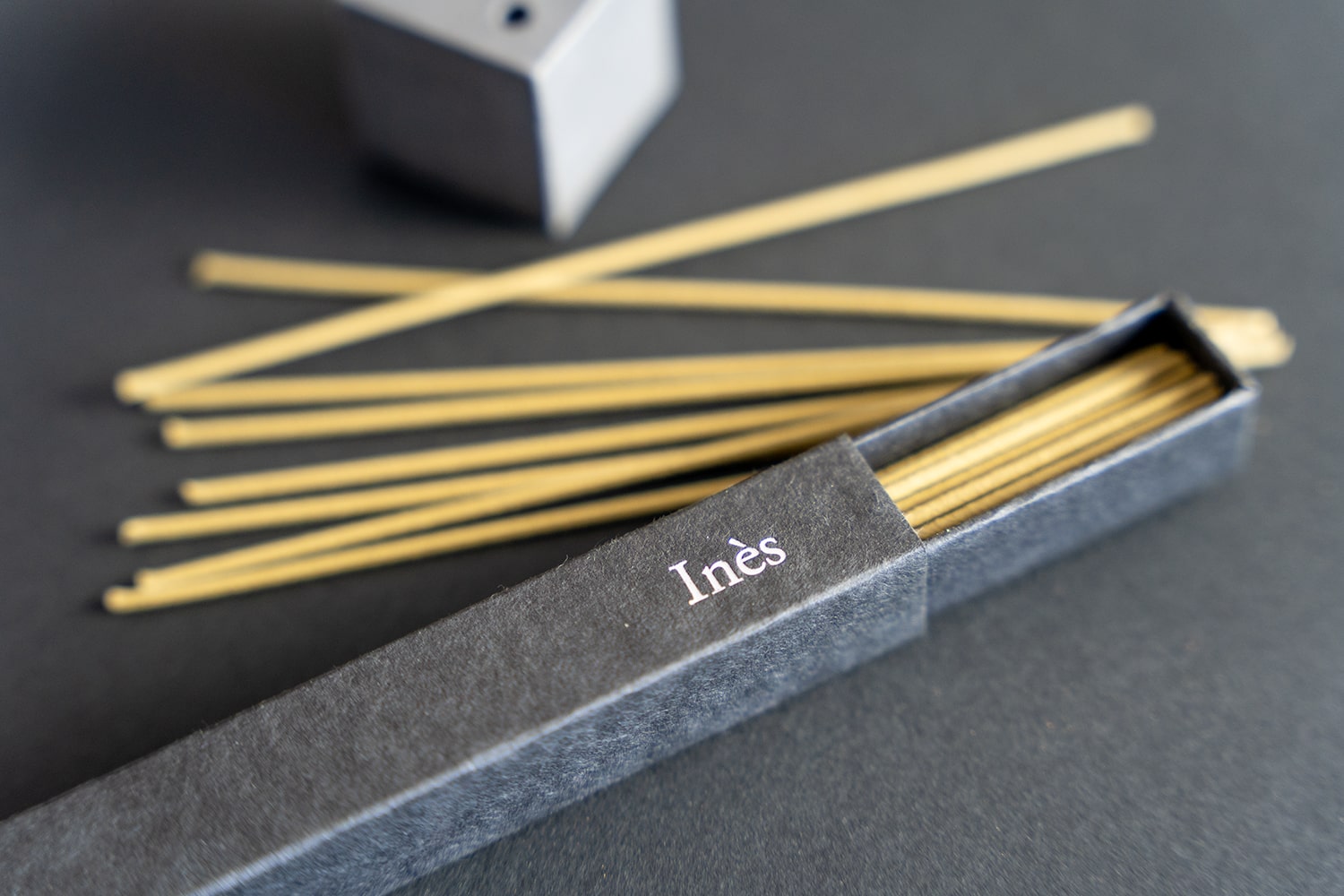 Inès
On a winter morning, you amble along the lakeside relishing the cold with your whole body and waiting for the world to awaken. It's an everyday scene and a kind of morning ritual to welcome a new day. As you slowly fill your lungs with clean air, a fresh feeling and new energy spread throughout your body.
Production: Shorindo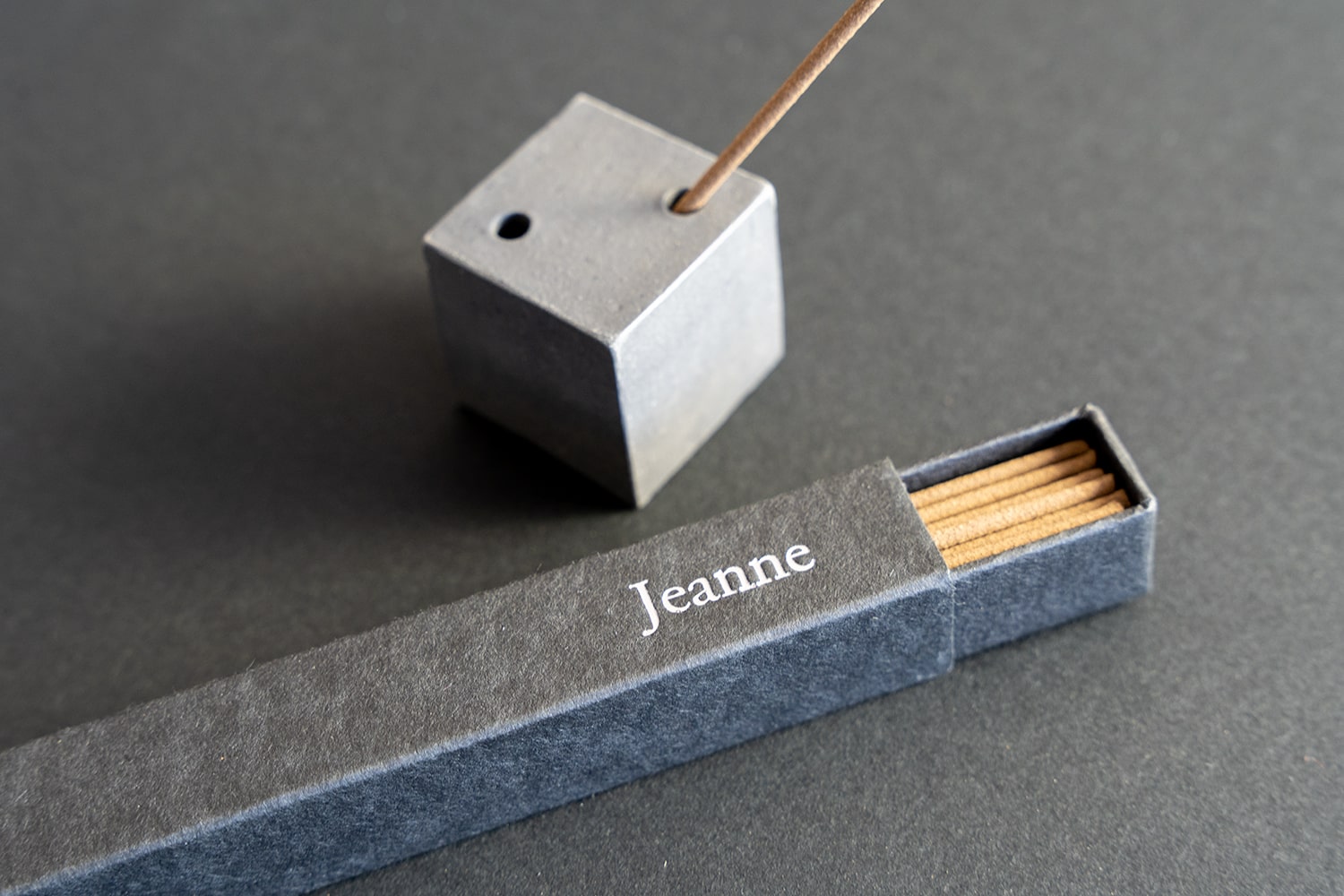 Jeanne
The magnificent stained glass at Cologne Cathedral and the unique light emitted by the kaleidoscopic patterns created by Gerhard Richter overflow with a mass of color. You see unparalleled light that only you can reach, once.
Production: Nihon Senko Seizo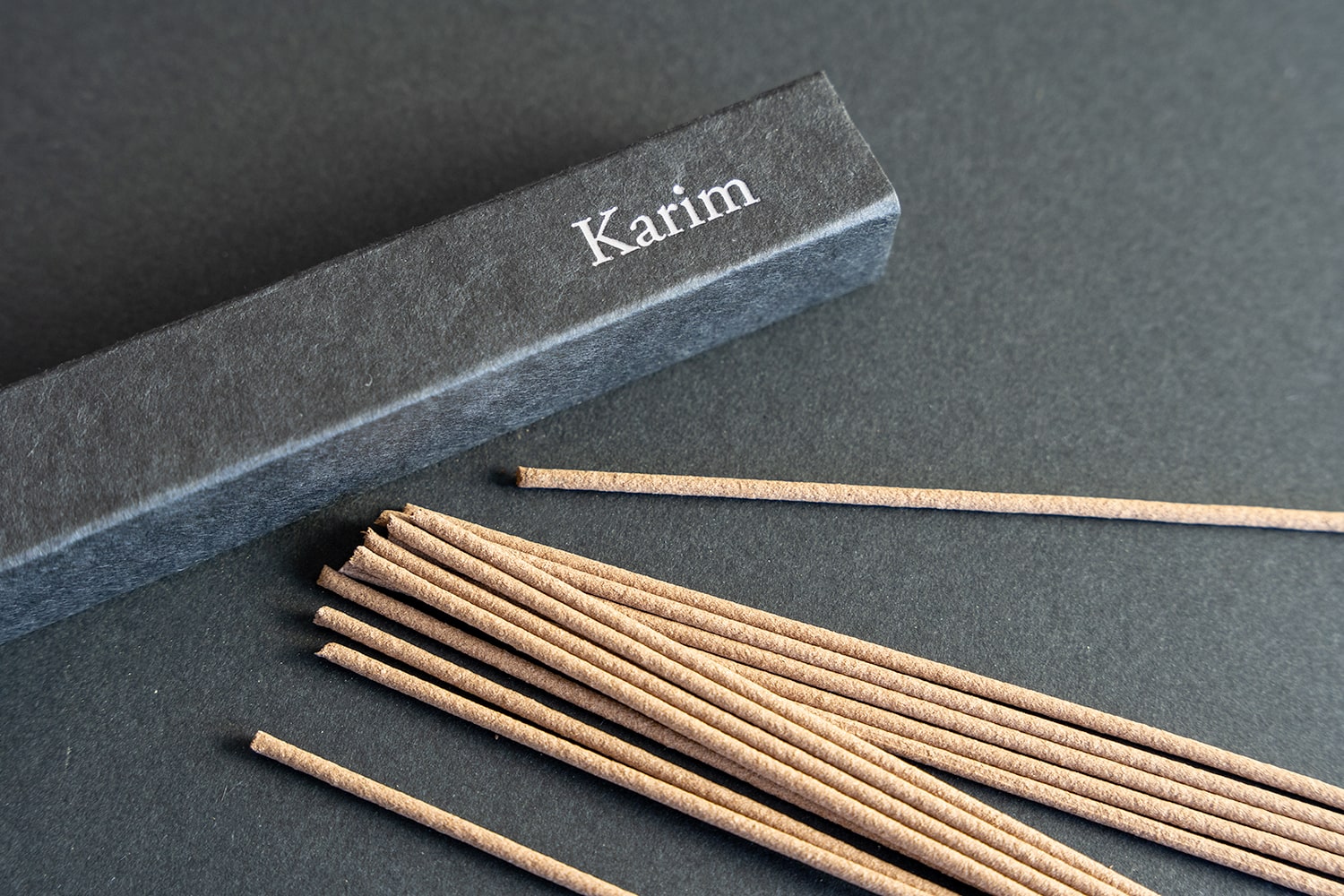 Karim
Reminiscent of the coast of Marseille where you used to walk with your mother as a child, the wind blowing off the sea is as calm as can be, and you feel the warmth of your mother's hand joined with yours. A sweet and innocent time of unconditional love envelopes you. The memory embraces you wherever you go.
Production: Taikado Koho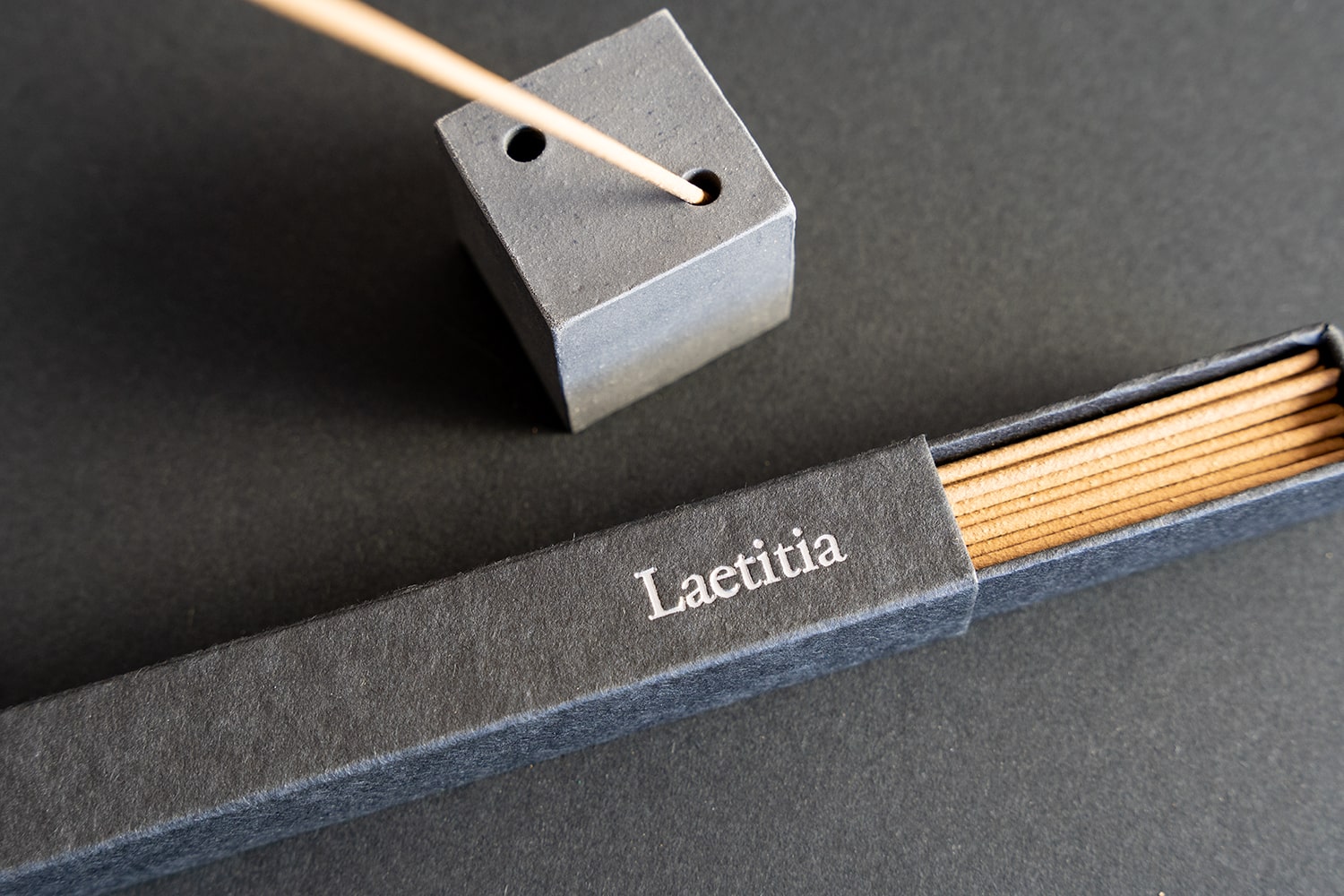 Laetitia
Among your earliest memories, in your mind's eye, you can easily conjure up the images of a flower garden, perhaps, in Brittany. Your parents took you there on vacation and, together, you enjoyed a happy moment surrounded by the natural scent. It brings you nostalgia along with fresh joy when an irrecoverable time of innocence meets eternal consciousness.
Production: Kikujudo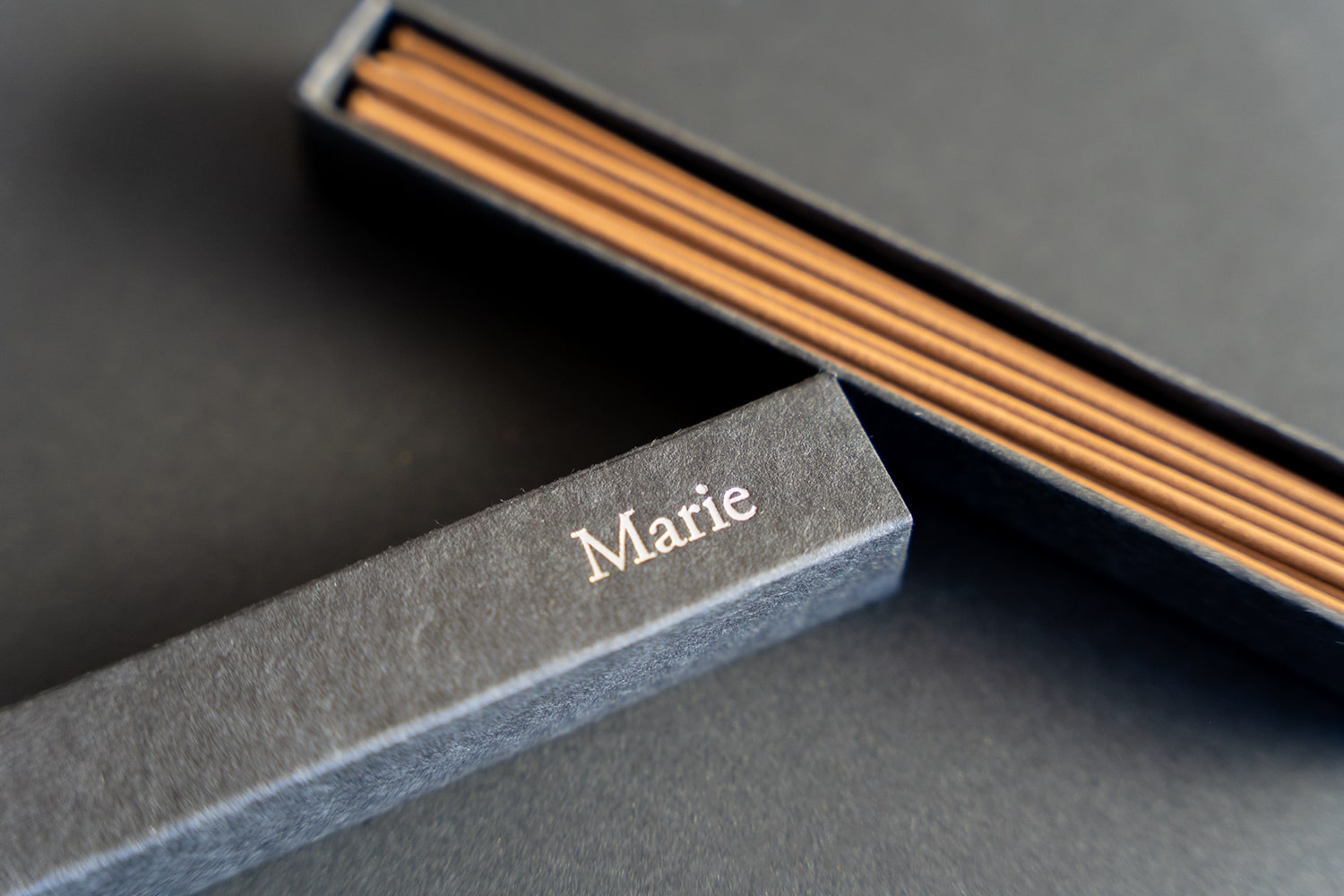 Marie
The light of a full moon is reflected on the surface of the water and a band of light appears, leading to the horizon. This band of light will direct you to an unseen place. It arouses the familiar excitement often sensed before a departure to foreign soil.
Production: Kunjudo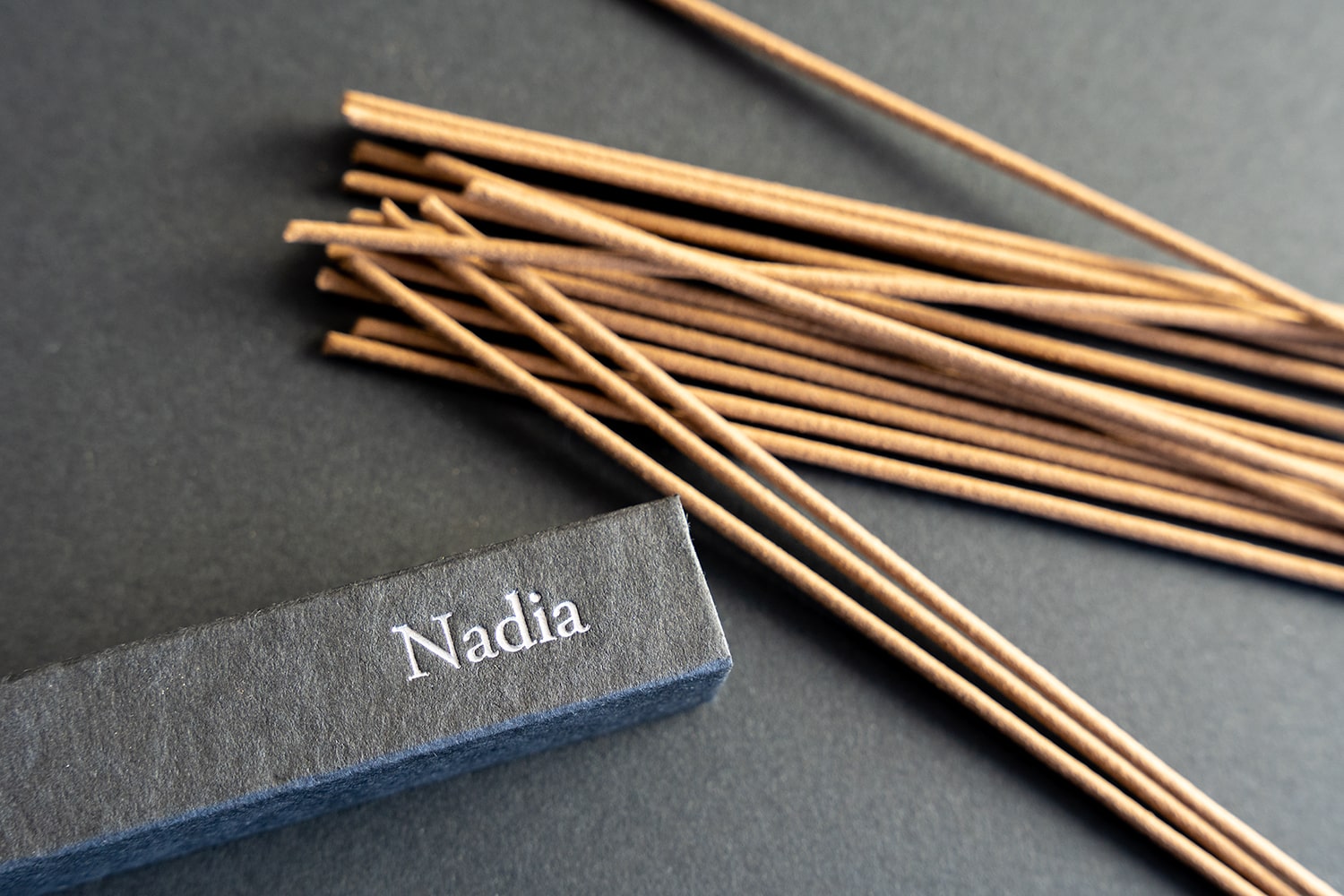 Nadia
The clouds of dawn turn vermilion and the mountain ridges shine red in the morning glow. As you take a slow breath, the sweet scent spreads all over your body, and you are thrilled with new hope for the day that is just about to begin.
Production: Keigado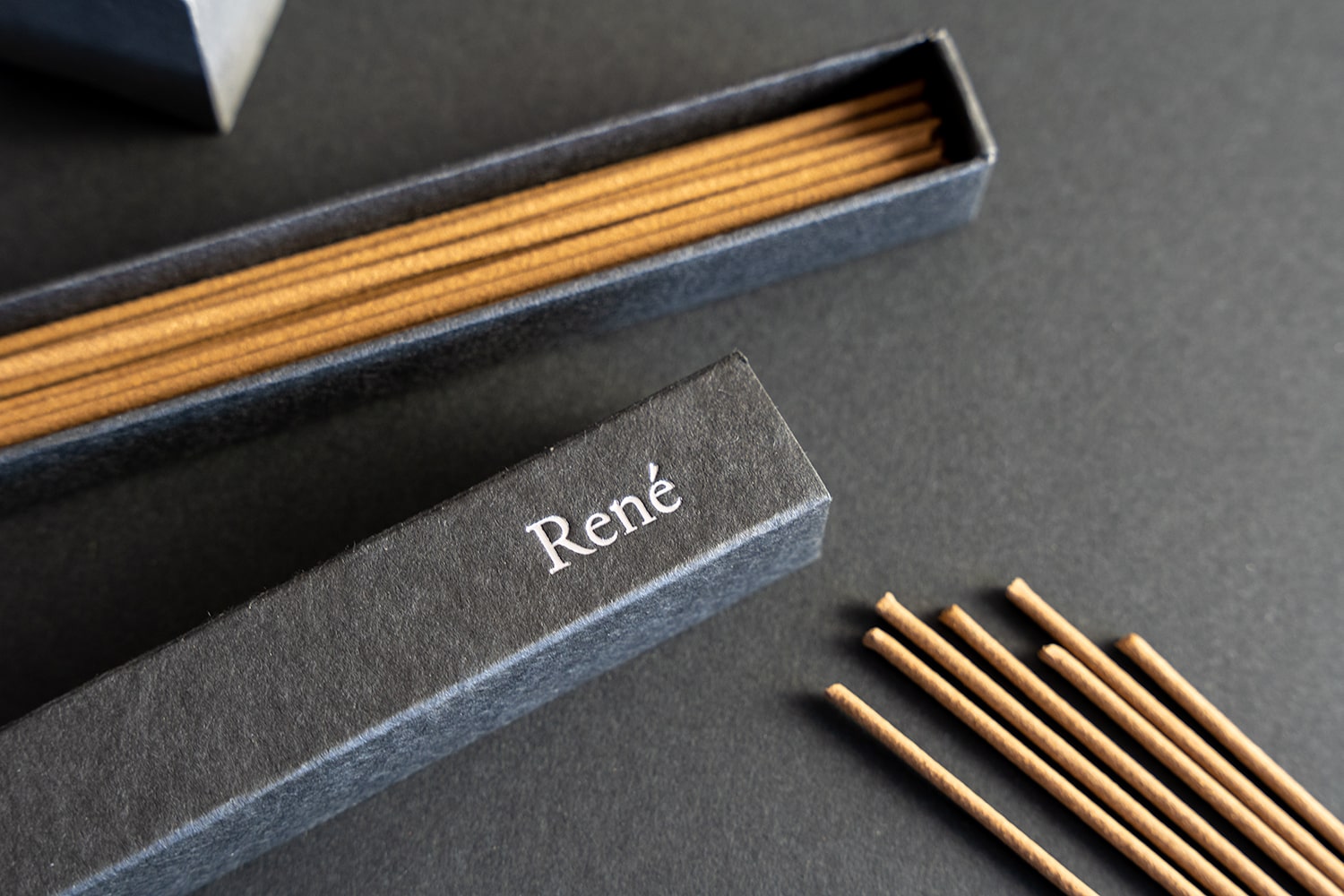 René
As morning approaches, you see the first light of dawn peeking through the clouds. Ladders of light from the sky are illuminated pathways unfolding in front of you. The numerous beams of morning light stretch out and point in your direction.
Production: Baikundo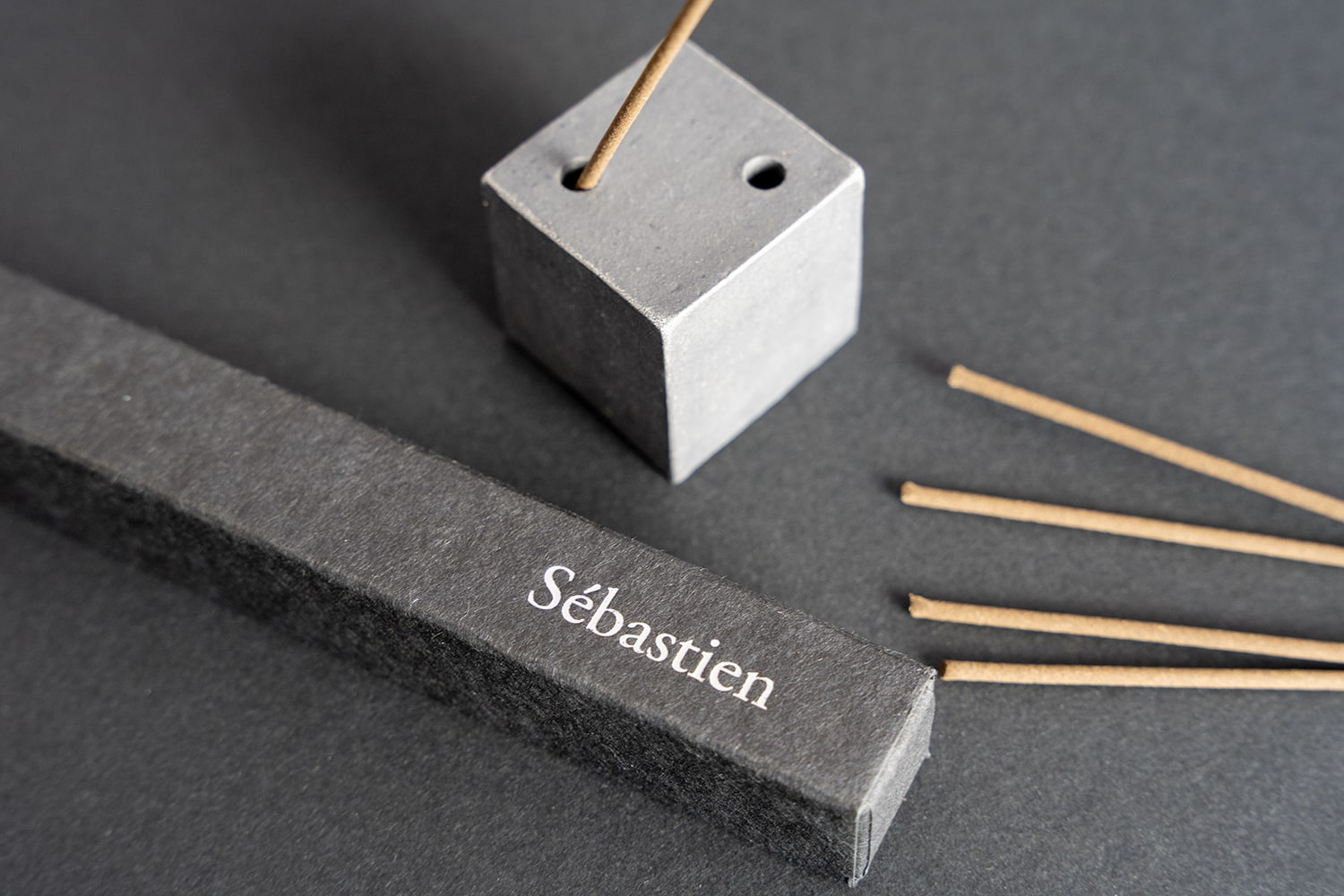 Sébastien
Looking back fondly on the past, you are suddenly reminded of places you have been to. The house in the suburbs where your grandparents lived, comforting places of your early childhood, and scenes of innocent times gone by return with their nostalgic scents.
Production: Saraike Kunbutsudo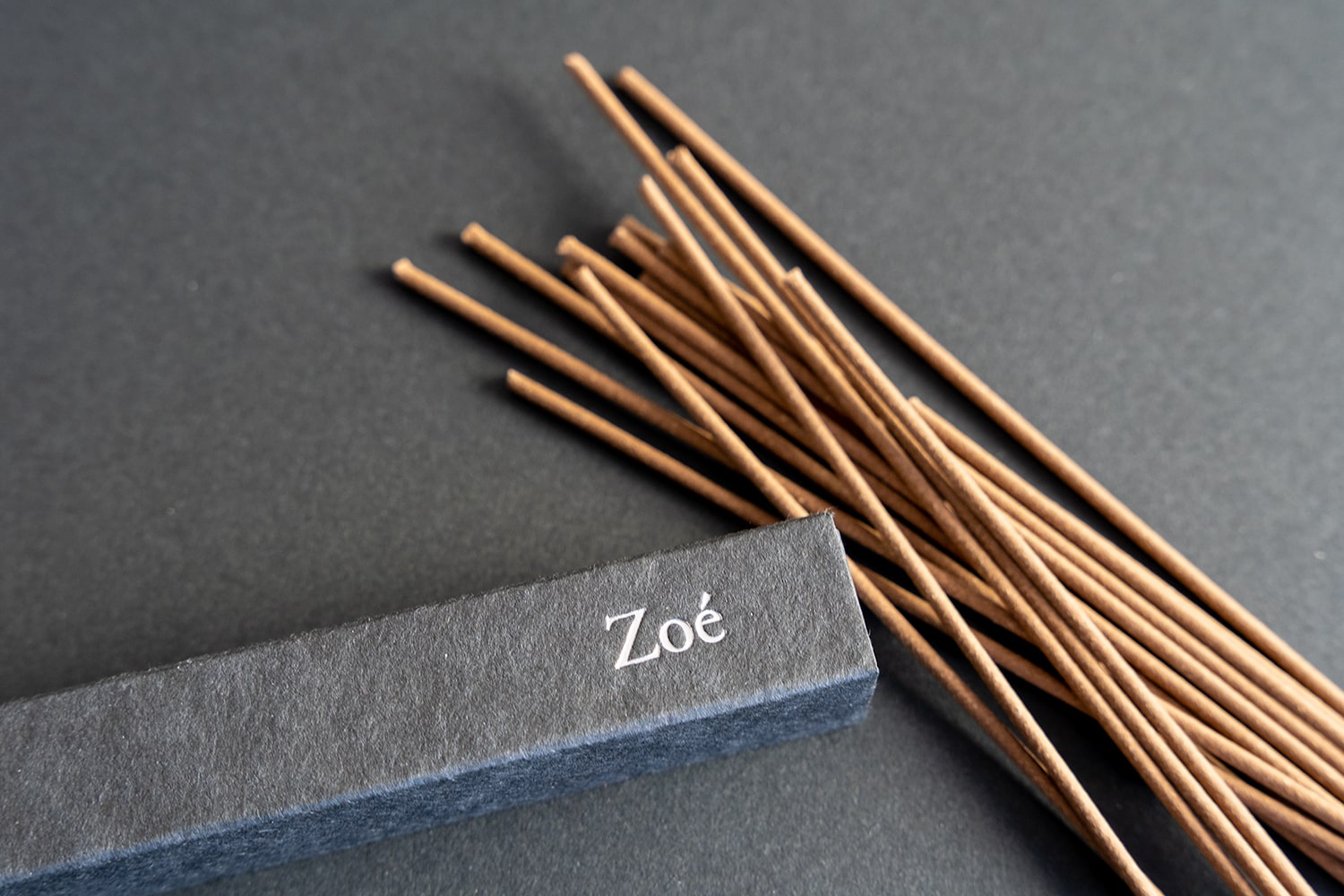 Zoé
At a familiar old bustling cafe on a street corner, the metallic sounds of cutlery resonate comfortably with the lively conversation of visitors. Bill Evans's piano piece, Waltz for Debby, plays softly in the background. It's a moment of wonderful serendipity, created by various interwoven elements.
Production: Daihatsu